Ideas For Designing A Living Room
Living Room Bliss: Creative Designs for a Happy Home!
Revamp Your Living Room with These Blissful Designs!
The living room is the heart of any home, and it is where you spend most of your quality time with your loved ones. Therefore, it is crucial to make it a comfortable, cozy, and relaxing space. You don't need to break the bank to revamp your living room; you can achieve a blissful design with simple touches and affordable accessories.
Start by decluttering your space and getting rid of any unnecessary items. This will give you a clear idea of what you need and how much space you have to work with. Next, consider adding some plants to your living room. Plants are known to improve air quality and have a calming effect on our minds. Moreover, they add a natural and refreshing touch to any space. You can also add some colorful throw pillows, a cozy rug, and some scented candles to create a warm and inviting atmosphere.
Lastly, don't underestimate the power of lighting. A well-lit living room can make all the difference. Consider installing dimmer switches or adding some floor lamps and table lamps to create a cozy ambiance. You can also add some fairy lights or string lights to create a whimsical and magical feel.
Bring Joy to Your Home with These Creative Ideas!
A happy home is a home that is filled with love, laughter, and positive energy. Therefore, it is essential to add some creativity to your living room to bring joy to your space. One way to do this is to create a gallery wall. A gallery wall is a collection of artwork, photographs, and other decorative items that are arranged together on a wall. It is a beautiful way to showcase your personality, interests, and memories.
Another creative idea is to add a chalkboard wall to your living room. A chalkboard wall is a fun and interactive way to display messages, drawings, or quotes. You can also use it as a space to jot down reminders or notes. Moreover, it can serve as a fun activity for kids and adults alike.
Lastly, consider adding some personal touches to your living room. This can be in the form of family photographs, travel souvenirs, or DIY projects. These personal touches will not only add character to your living room, but they will also bring a smile to your face every time you see them.
Conclusion
In conclusion, creating a blissful and happy living room doesn't have to be a daunting task. With some simple touches and creative ideas, you can transform your living room into a comfortable and inviting space that brings joy to your home. Remember to declutter, add some plants, consider lighting, create a gallery wall, add a chalkboard wall, and add personal touches. These small changes will make a big difference and help you create memories that will last a lifetime.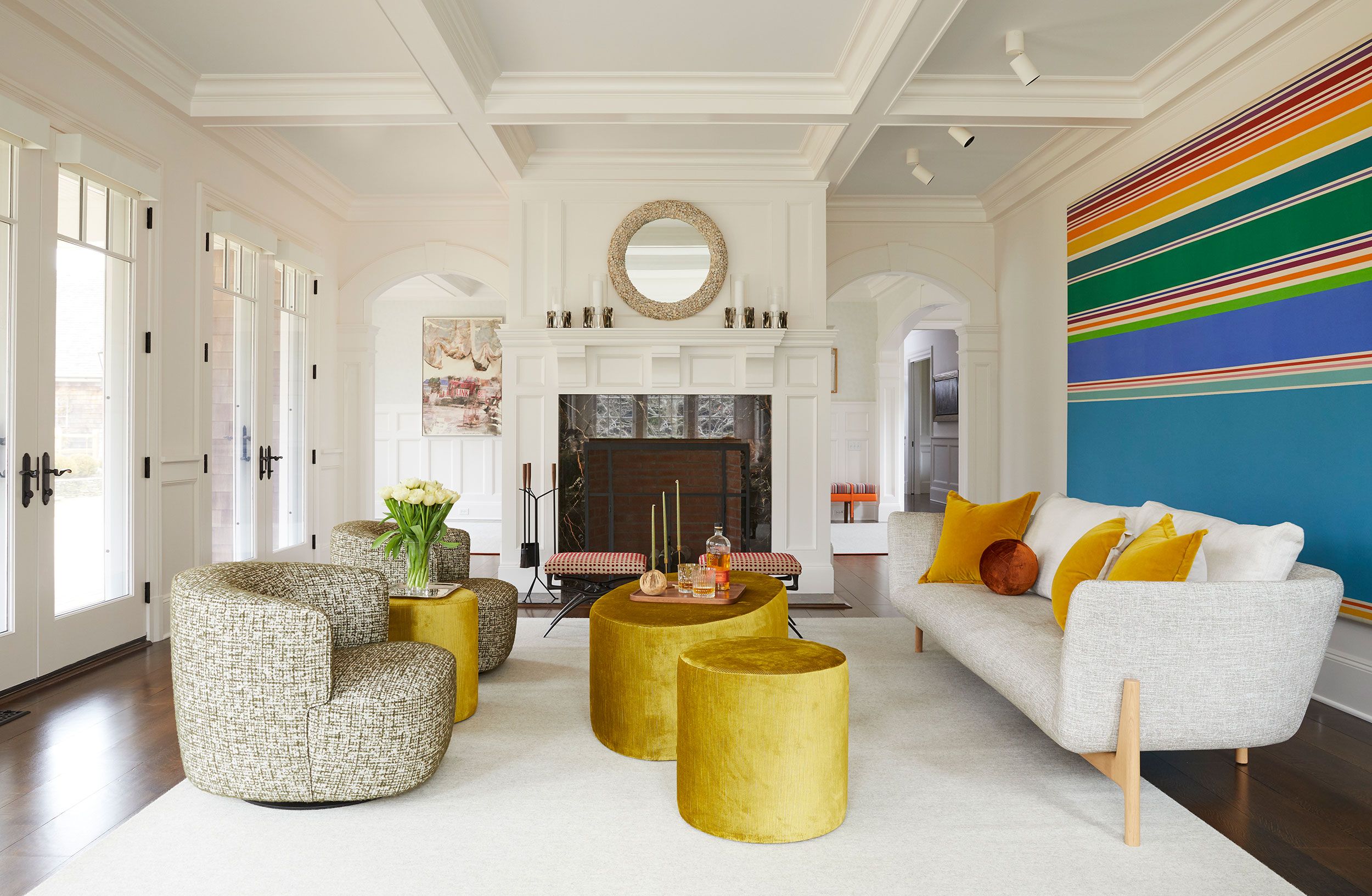 80+ modern living room ideas you need to try in 2023