Boho Living Room Decorations
Boho Bliss: Spruce up your living room with these chic decorations!
Bohemian style, also known as boho or boho chic, has become increasingly popular over the years. This aesthetic is all about mixing and matching different patterns, textures, and colors to create a free-spirited vibe. If you're looking to add some boho flair to your living room, there are plenty of easy and affordable ways to do so. Here are some ideas to get you started:
Bring on the Boho Vibe: Jazz up your living space!
One of the easiest ways to add a boho touch to your living room is with textiles. Think colorful throws, patterned pillows, and woven rugs. These items can be layered together for a cozy and eclectic look. Don't be afraid to mix and match different patterns and textures – the more, the merrier! Another way to add some boho vibes is with plants. Plants not only add a natural touch to your space, but they also help purify the air. Try hanging a few macrame planters or placing some potted plants on a bookshelf or coffee table.
If you're looking for a bigger statement piece, consider a rattan chair or a woven wall hanging. These items can add some texture and visual interest to your living space. Another idea is to incorporate some vintage or handmade pieces. You could try finding a unique thrifted coffee table or hanging a tapestry that you picked up on your travels. These items will add some personality and charm to your living room.
Get Cozy and Chic: Decorate your living room Boho-style!
When it comes to boho style, comfort is key. Create a cozy atmosphere with soft lighting, such as string lights or a dimmer switch. You could also add some candles or an oil diffuser for a relaxing scent. Another way to make your living room feel cozy is with a floor cushion or pouf. These items are perfect for lounging or extra seating when you have guests over.
Finally, don't forget to add some personal touches to your space. Hang some photos or artwork that you love, or display some treasured items on a shelf. Your living room should reflect your personality and make you feel happy and at home.
In conclusion, adding some boho touches to your living room is a fun and easy way to spruce up your space. Whether you go all out with layered textiles and vintage finds, or just add a few plants and a cozy rug, there are plenty of ways to create a boho vibe that fits your style and budget. So get creative, mix and match different patterns and textures, and enjoy your newly decorated living room!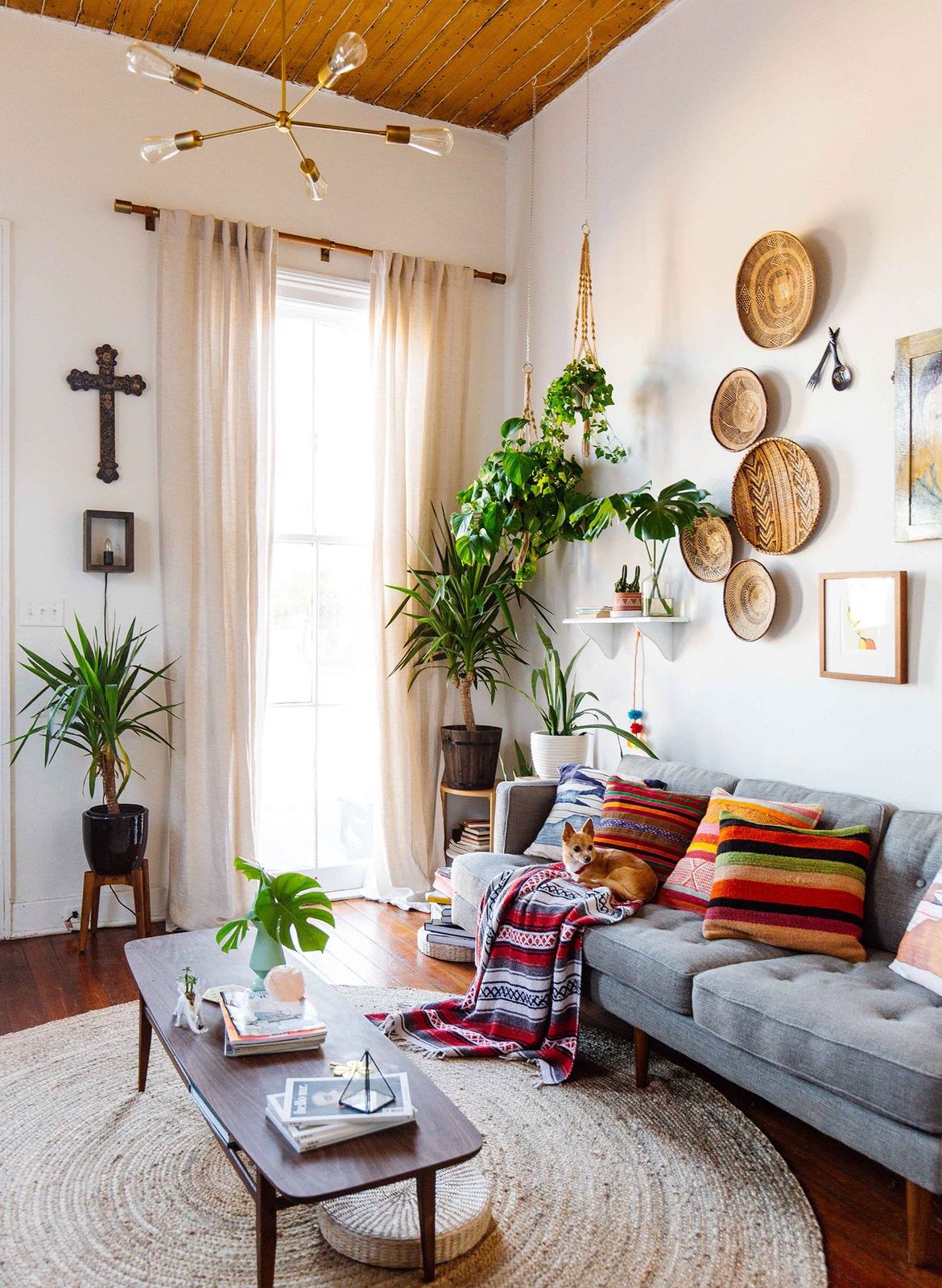 21 quirky bohemian living room decor ideas